Our Favorite Services to Provide in Tuscarawas, Stark, Carroll, Harrison, Coshocton, Holmes and Wayne Counties.
Computer Repairs
We pride ourselves on quick and affordable repairs to keep your home and business running efficiently.
Virus Removal
Virus's, Malware, Ransomware and Spyware can cripple your system. We remove and repair machines quickly.
Virus, Malware and Ransomware Protection
Cloud Monitored Protection with NO INFECTED CUSTOMERS FOR OVER THREE YEARS!
Web Design
Whether you need a 2 page portfolio, single page showcase or a 10,000 item ecommerce site, our talented and experienced designers can complete your project within budget and deadlines set by YOU!
Social Media Marketing
Monthly Management, Training, Setup, Optimization, Reports and Audits.
Let us help you take your business to the next level. We have services and training packages for every budget level.
Hardware & Software Sales
You need to buy something, but don't know what, where or why?
Let us do the hard work and provide you with solutions that are tried and tested.
Does Your Website Work FOR You?
Do you get leads and customer queries from your website? Do you get monthly reports about how many visitors, how long they spend on each page and when they leave your site?
If not it may be time to switch!
Our website systems are easy to switch and we have services for every budget!
Happy Customers
We are sincere and dedicated to making customers happy.
Here are some pictures and examples of local customers that have been blown away by our results. 
Tim is full of life and creativity blended with an extensive knowledge that is sure to help you succeed! He has a variety of products and solutions making Top Mark Solutions the best "go to" and "one stop" option in the area!!! Daniel Leakey
Top Mark Solutions is a 5 star specializing in Marketing and Business Technology. Tim's knowledge of the computer is amazing and he answers all questions and solves all computer problem with accuracy and professionalism. If you are looking for the best in Computer Technology, I would highly recommend Top Mark Solutions Sandy Carpenter
Tim is a true techie…knows his business very well, however, what sets Tim apart is his people skills. Tim likes people and likes helping them. If you need help with a computer or anything technical, give Tim a call. Sally Dorn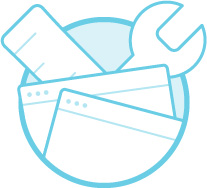 Websites
One Off, Monthly, Annual and Commission Based Services Are Available.
We have Site for EVERY BUDGET!
Lowest – $150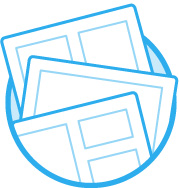 $1 per day!!
Our minimum pricing promises an increase in your customer engagement, completely scalable when the time is right for YOU!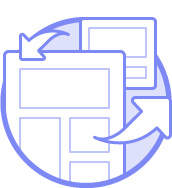 Depending on what is needed, your repair could be as low as $17.50.
Free estimates and project proposals available and full warrantees for every hardware! Virus Removal & Protection
Our Cloud Monitored Protection is used in over 1200 Businesses & Schools without a single infection for over 3 years!
$25 per PC, Per Year with FREE monitoring.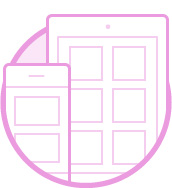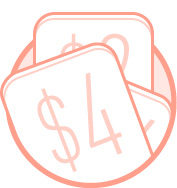 Professional Local Computer Repair Near You!
We are your local, reliable, affordable and trustworthy pc repair and marketing agency.
Maintenance Plans
Monitoring and Monthly Checkups.
Simple Billing
First Hour then 15-minute increments.
Price Promise
Your finished project will not have surprises on the invoice!
Satisfaction Pledge
We are dedicated to your satisfaction as a business owner and will work our hardest to implement a solution that works!
Look No Further. Get Started Today